For a natural remedy for bloating and indigestion, try these top 4 best yoga poses for digestion. These poses will alleviate discomfort and support digestive functions!
Best Yoga Poses for Digestion: Downward Facing Dog
Did you know that downward dog is actually a beginner inversion? Inversions take pressure off of the gastrointestinal tract and relax the muscles that need to get things moving through the digestive system. This is not a good pose if you are suffering from nausea or heartburn.
Begin on all fours with your hands shoulder-width apart, under your shoulders, and your knees beneath your hips, feet hip-width apart. Curl your toes under, lift your knees and extend the legs. Micro bend your knees, align them in the direction of your second and third toe. Lift your sitting bones and press the hips back, straightening your legs any amount, lengthening through the back of your legs. On every inhale, lengthen through the spine, stretch your arms, and press the inner triads of your hands into the mat. Every exhale, energize your legs and press them back.
Want a full downward dog tutorial? Watch this free how-to video on YogaToday!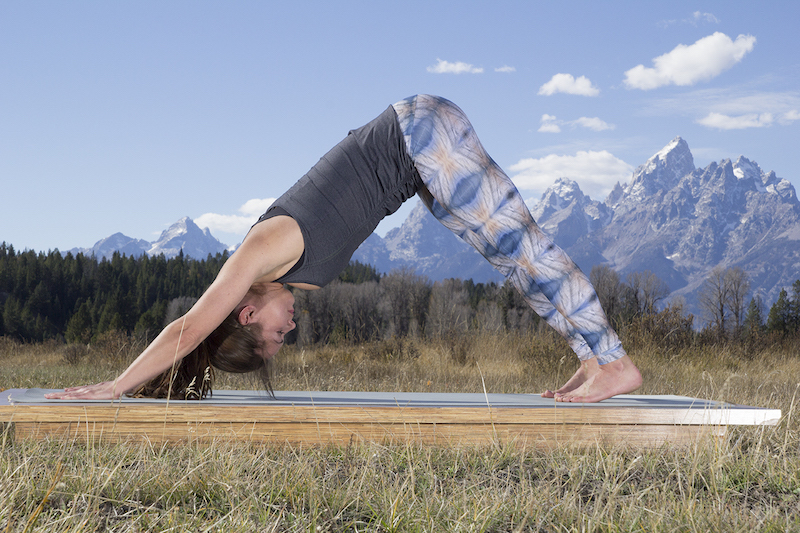 Best Yoga Poses for Digestion: Standing Forward Bend
Compressing the abdomen and massaging your digestive organs will help move toxins and eliminate waste. Also, deep forward folding can promote relaxation and improve circulation, allowing optimal blood flow to the digestive organs.
Begin in mountain pose and, with a flat back, fold forward from the hips. Place your hands on your outer shins or to the sides of your feet. Spread your toes and press down through the base of each toe and through the center of the heel. Engage your quads as you internally rotate your thighs. Relax your spine, neck, and head and breathe into your back body. Expand your entire diaphragm with each inhale and relax deeper with each exhale.
Want a full standing forward bend tutorial? Watch this free how-to video on YogaToday!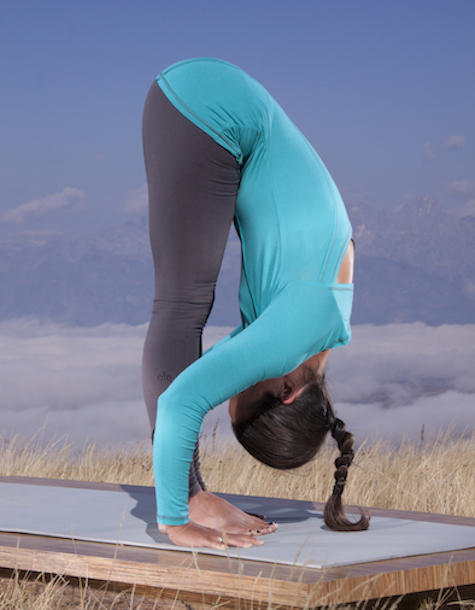 Best Yoga Poses for Digestion: Seated Spinal Twist
Twists are amazing for detoxifying internal organs! Twist to the right first to massage the ascending colon and the the left second to massage the descending colon. Compressing the colon will stimulate movement.
Begin seated in staff pose with your legs straight out in front of you. Bend your right knee and cross your right foot over your left leg. Lean your weight into your right sitting bone and pull your left leg under, resting your left leg under your buttocks as a seat. Rotate your torso 90 degrees to the right, and set your left elbow on the outside of your right leg. Inhale, lengthen the spine. Exhale and twist deeper. Repeat on the left side.
Want a full seated spinal twist tutorial? Watch this free how-to video on YogaToday!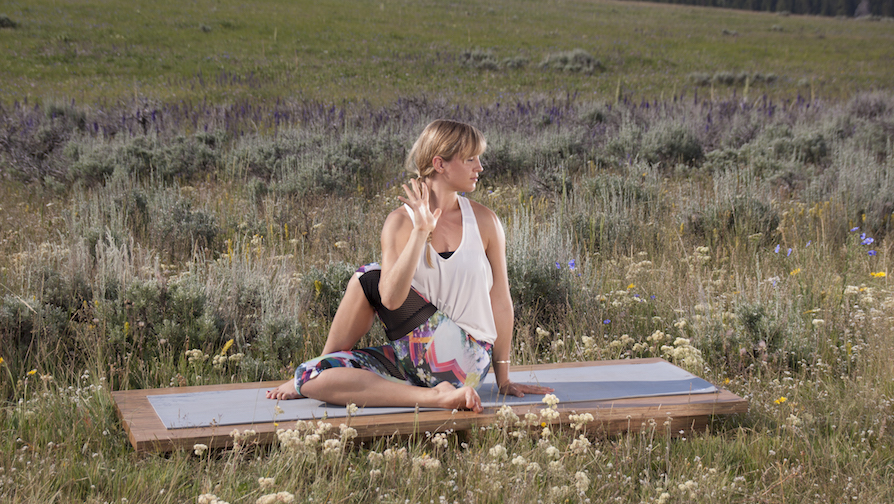 Best Yoga Poses for Digestion: Pranayama
Lastly, practice Pranayama! Rest and Digest. It's as simple as that. Practicing breathing exercises will relax the mind and body. When your body is in a relaxed state, our parasympathetic nervous system slows the heart rate and increases intestinal activity.
By Megan McInturff